$
970
,
000
.
00
Greenbriar Place Condominiums | Dallas, TX
Meg Rohrt, Alternative Management Systems
As a result of fire, 11 of the 16 privately owned condominium units needed to be completely gutted, leaving only the buildings' framing.  Prior to demolition, routine testing determined that the drywall and joint compound contained asbestos. These components were removed using a credible/licensed abatement contractor. Once the abatement was completed and all the drywall was removed it was discovered that mold had grown on the buildings' framing components. Once the mold was abated and the framing was dried, the reconstruction could begin. The entire infrastructure needed to be rebuilt. This included roofing, electrical, HVAC and mechanical systems. Due to the buildings' age, electrical and HVAC components needed to be ungraded per city code. Each trade requiring the city of Dallas' stamp of approval.
Unlike an apartment complex where all the finishes are consistent from one unit to the next, this project required that we work with 11 different home owners to select different finishes for installation. The components included flooring, paint, cabinets, countertops, plumbing/lighting  fixtures and appliances to mention a few. The mitigation phase of this project took 30 days and the reconstruction phase took 6 months.
$
800
,
000
.
00
Regional Hospital Flood | San Angelo, TX
Due to nine inches of rain fall in four hours caused nearly 30,000 sf of a regional Texas hospital to flood. Areas affected included: operating rooms, the neonatal intensive care unit and residence suites.
As you can imagine, the hospital was losing hundreds of thousands of dollars a day. While hospital staff was relocating patients to other areas of the hospital, a plan for restoration and construction that included a specific time frame was being developed. Each area affected was prioritized for completion.
First course of action was to develop a system to prevent construction dust from migrating to other unaffected areas of the hospital though open doors and/or HVAC ducts. The affected area was contained and placed under negative pressure. Because the water was considered category 3 water damage, any building material affected by water had to be removed. In seven days, all of the contents had been moved to 40' storage containers outside the building, all material affected by the category 3 water had been removed, and the structural membranes had been decontaminated. Reconstruction of the hospital took an additional 45 days.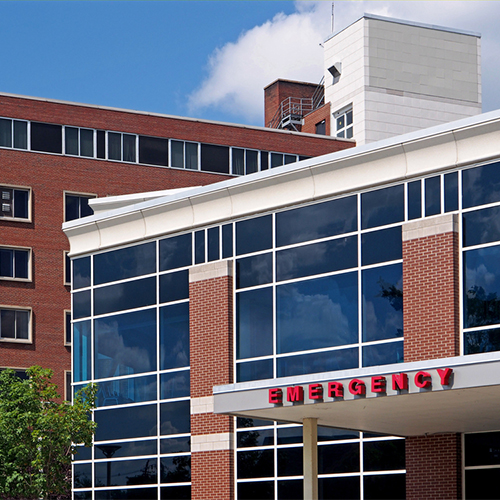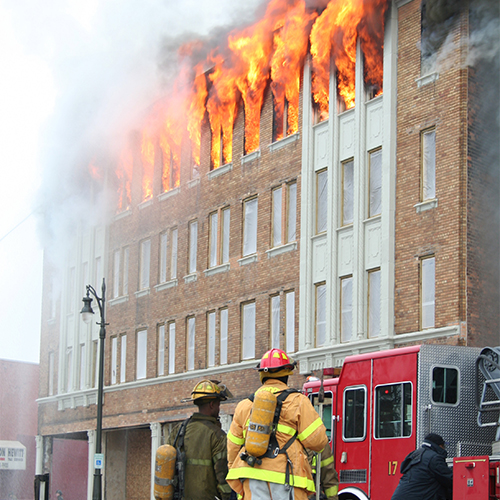 $
330
,
000
.
00
Apartment Complex Fire | Denton, TX
24 student housing apartment units were affected by fire and students had to be relocated.
We embarked the daunting task of returning all 24 units back to the owner in 30 days when students were to start the quickly approaching winter semester. Three units had to be completely gutted to the studs, asbestos abatement needed to be completed in several units, electrical code upgrades were nearly $100,000.00 and all units needed to be cleaned, decontaminated for smoke odor and each unit needed new paint and flooring.
Even with a few unanticipated problems such as locating and repairing gas leaks (unrelated to the fire) and permit delays the project was completed in 40 days.
$
650
,
000
.
00
Mall Roof Collapse | Greensville, NC
Heavy rain led to the roof collapse of a shopping center mall in Greensville, NC.
The utilities needed to be shut down and temporarily capped until permanent repairs could be completed. Because the building's trusses had been compromised and were in need of replacement, an engineered stamped shoring system was installed to protect workers and prevent an additional roof collapse. A temporary dehumidification system along with diesel powered generators were also installed to control the humidity and temperature inside the mall to prevent microbial growth until power to the building could be restored.
Over a period of two weeks, we utilized thirty-six, 40-yard dumpsters to remove the unsaleable building materials and contents through labor consisting of 50 man crews spread over two shifts.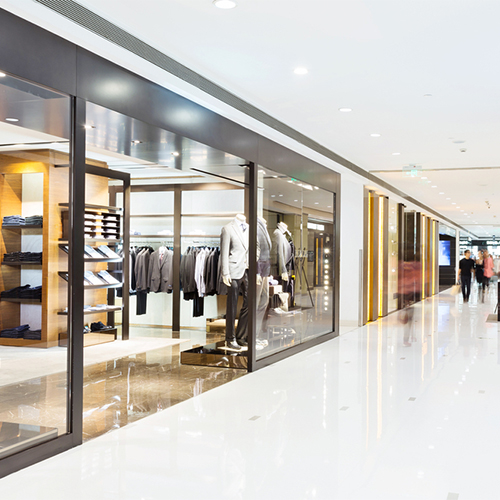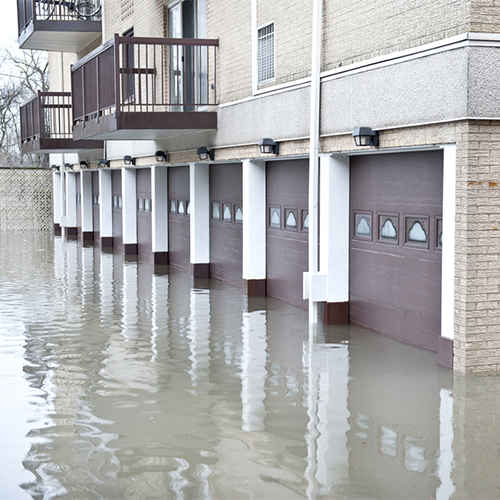 $
450
,
000
.
00
Apartment Complex Flood | Irving TX
When temperatures rose from a record low freeze for several days, plumbing lines in the apartment units ruptured in 276 units creating a nightmare for this property manager.
Residential apartment units had flooded due to broken plumbing pipes. A large tractor trailer was brought in with hundreds of air-movers and portable dehumidifiers and a daily labor crew of 100 was utilized to remove carpet, drywall and manipulate residents contents for seven days. The biggest challenge facing us was the vast size of the complex itself.
$
176
,
000
.
00
Office Building Flood | Dallas, TX
16,000 sf of office space in this two story office flooded after the sprinkler system malfunctioned.
A desiccant dehumidification system was utilized to dry down the building over five days while contents of the building were moved to large storage containers. A scope of work was presented to the owner and insurance adjuster before the drying was complete so that there would be no delays upon starting construction. Immediately after the drying phase was completed the construction phase began which included drywall repairs, new carpet, ceiling tile replacement and painting. All tasks were complete in two weeks.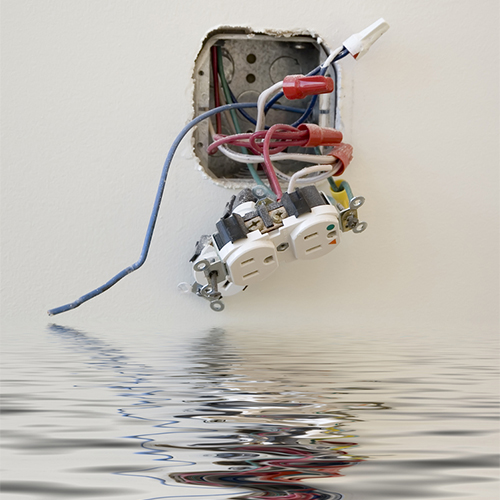 I have used large national restoration companies for fire restoration in the past. So I had my reservations about using Caprock on a million dollar project. But now that the project has been completed, I have to say that the process was a much more pleasant experience that I have had with the larger companies. The communication, documentation and quality of work were everything I had hoped they would be.
I've had several fires at my complex over the years. Caprock was head and shoulders above any other contractor I have used. Ronnie helped me understand the claims process, the quality of work was phenomenal and I was amazed at how quickly the work was completed.
I recently worked with Caprock on a 24-unit fire restoration in Denton. Caprock was proactive throughout the process, made sure that all documentation, permits, etc… were in place and met the completion date with no problem
I recently had the pleasure of working closely with Ronnie on multiple projects following hurricane Katrina. Ronnie possesses a rare combination of restoration and communication skill set s that prove invaluable during disaster recovery deployments.
Caprock Restoration literally blew me away with the speed in which they completed my project. Twenty-four units needed to be restored after the fire in five weeks so they would be ready for students after the Christmas break. I didn't think they could accomplish it but they did…